February 29th, 2012
By كارما
Making cheese sauce is a delicate process but you should have no trouble producing a smooth, consistent result if you follow these steps.
I don't cook with measurements but the ratios are something like this: one part flour to one part butter, six parts milk and five+ parts cheese. It is important to have your cheese grated beforehand since this is a time-sensitive procedure.

Melt the butter on medium low until it begins to lightly bubble.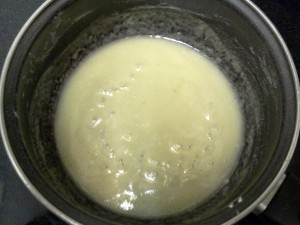 Whisk in your flour and stir consistently. Let the mixture thicken a little; it will yellow slightly but you do not want it to darken much. This is called a blond roux.
Slowly stir in cold milk with the roux. At first the consistency will be very thin, keep cooking until it thickens to about the same viscosity the roux had. Under-stirring will cause milk to crust, break off and form lumps in your sauce so pay attention! At the same time you want to gently raise the temperature of the sauce base until it is steaming hot. Remove from heat when you feel it is about half as thick as the sauce you want to make.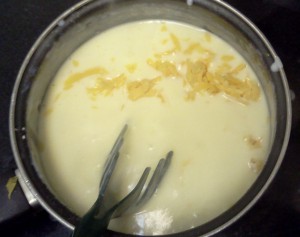 Slowly stir in your cheese to taste. It will disappear quickly, but if the sauce becomes too cold it is safe to put the burner on very low.
Now you may season your sauce to taste. Salt is not necessarily required if you are using a good old cheddar and salted butter. I like to add a little onion powder to give it character. Traditionally, fine ground white pepper is used in lighter sauces but I put fresh cracked black pepper in virtually everything; I think it tastes better and it makes the sauce look pretty swanky!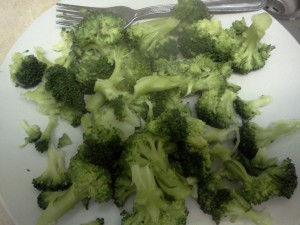 You may now turn your delicious, healthy vegetables…
into the massive heart failure they were always meant to be!
Delish!